Acceleration from 0 to 100 km / h will take 3.2 seconds
In 2023, the AMG hybrid range will expand with the addition of the Mercedes-AMG S 63 E Performance. Not only is it the largest AMG hybrid in terms of size, based on the brand's flagship sedan, it also has the most torque and largest battery.
The powertrain layout is very similar to the GT 63 SE Performance, the car will be equipped with a 4.0-liter twin-turbocharged V8 engine with 603 hp. and 900 Nm of torque. It is mated to a nine-speed automatic transmission and all-wheel drive. At the rear is a 188 hp electric motor. and a torque of 319 Nm with its own two-speed gearbox and electronically controlled limited slip differential. Combined power is 791 hp. and 1430 Nm of torque.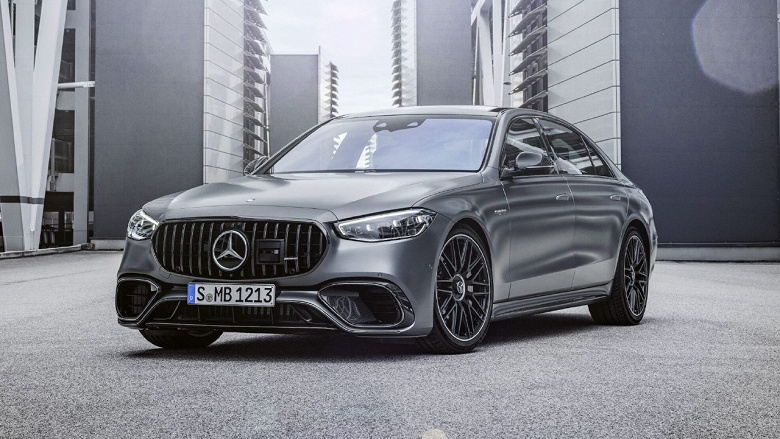 The Mercedes-AMG S 63 E Performance can accelerate from 0 to 100 km/h in 3.2 seconds and has a top speed of 289 km/h. The car has an enlarged version of the liquid-cooled battery from the GT 63 and C 63 E Performance models by 13.1 kWh. In all-electric mode, the car can accelerate to 140 km/h and travel up to 30 km.
The brakes were changed to 15.7″ rotors with six-piston calipers at the front and 15″ rotors with single-piston calipers at the rear. Additional struts have been added to the chassis on both sides. The car is equipped with an active air suspension with electronically adjustable dampers and active anti-roll bars. The dampers have been retuned with a greater difference between sporty and comfortable settings. Rear wheel steering is also standard, as are active engine mounts.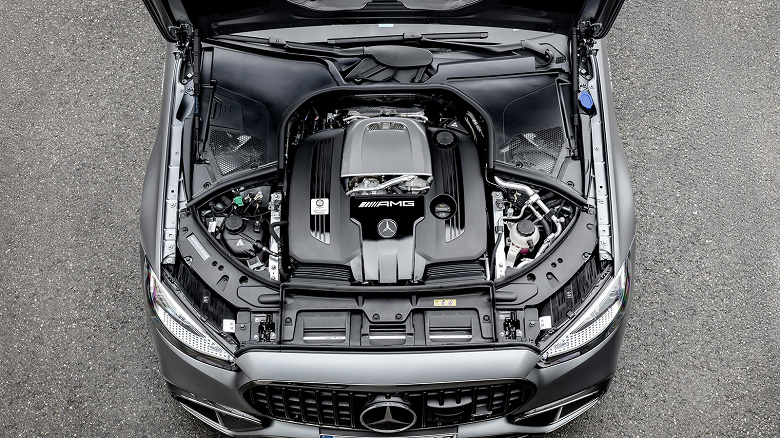 The car has received an AMG grille with vertical slots, which is another novelty for the S-Class. The AMG badge replaces the star on the Mercedes hood. More aggressive lower fascia and side skirts are installed, along with 21-inch wheels. Inside, we are greeted by unique stitching, color and finish options, as well as an AMG sports steering wheel.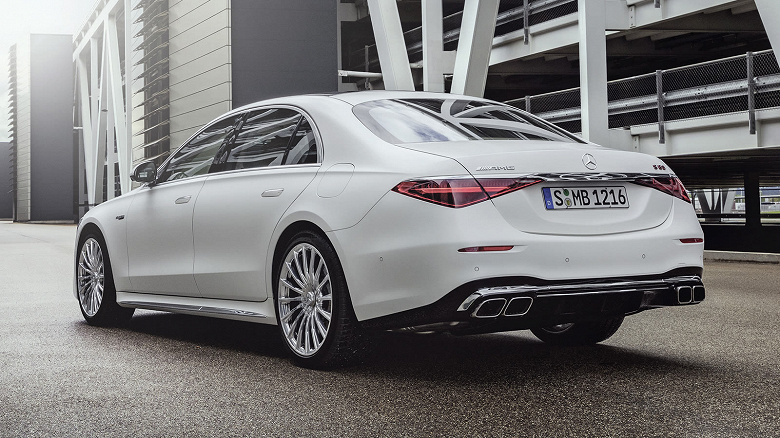 The Mercedes-AMG S 63 E Performance will go on sale within a year and will be one of the most expensive S-Class models on offer.