The presentation will take place on September 21
Lu Weibing, President of Xiaomi Group and General Manager of the Redmi brand, revealed details about the new entry-level tablet, which will be called RedmiPad SE.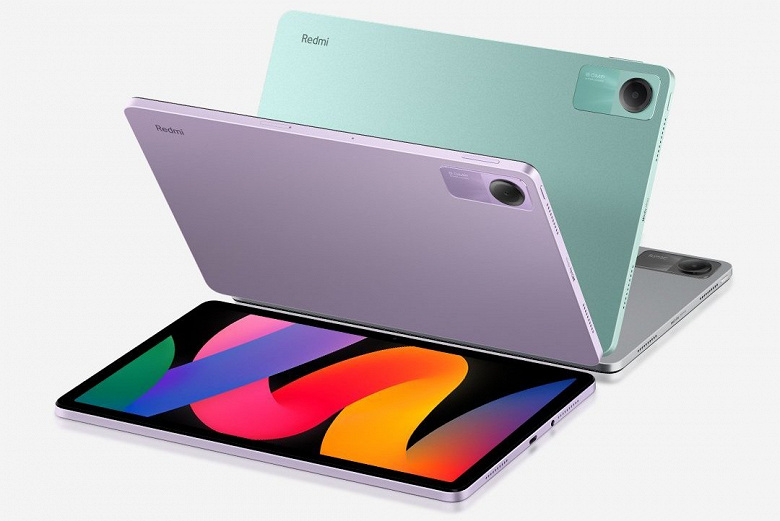 He confirmed that the RedmiPad SE will be equipped with a large 11-inch screen, which is perfect for watching videos. In addition, the screen supports a 90Hz refresh rate for the smoothest scrolling experience. The screen of the device is double-certified by TÜV Rheinland, which guarantees eye protection.
Ultra-light and ultra-thin "benchmark for 1000 yuan tablets" RedmiPad SE shown in all colors
The tablet has an all-metal body, durable and reliable. Inside there is a battery with a capacity of 8000 mAh. At the same time, the tablet, which passed 30 strict quality tests, turned out to be ultra-light and ultra-thin (478 g and 7.36 mm).
RedmiPad SE is the new benchmark for tablets priced at a thousand yuan ($137).
The device runs MIUI Pad firmware, which supports two applications simultaneously. The tablet is equipped with USB-C and 3.5 mm connectors.
`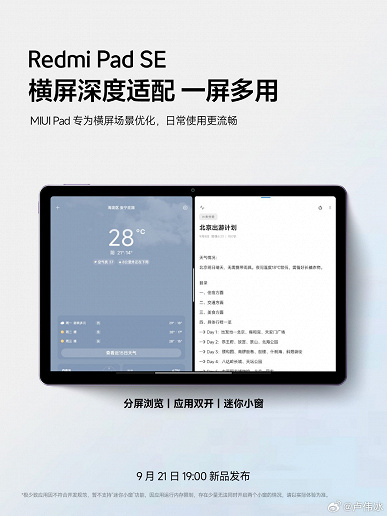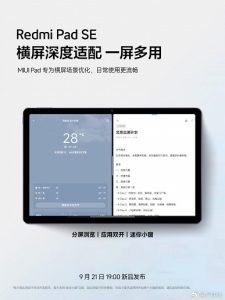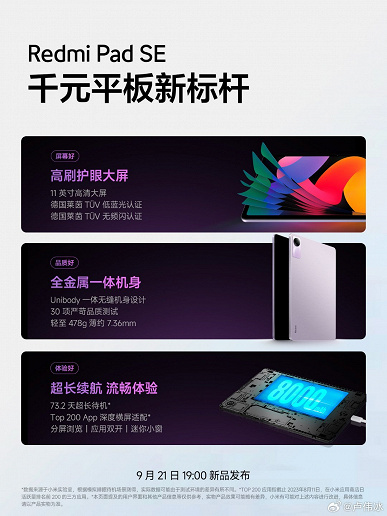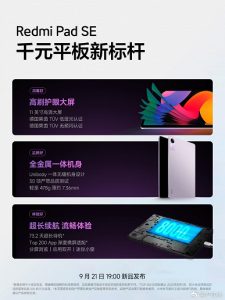 The presentation of the new product will take place on September 21.