Tether processed $18.2 trillion worth of transactions
USDT stablecoin issuer Tether processed $18.2 trillion worth of transactions in 2022, outperforming "traditional" payment systems. By comparison, Visa and Mastercard had transactions worth $14.1 trillion and $7.7 trillion, respectively.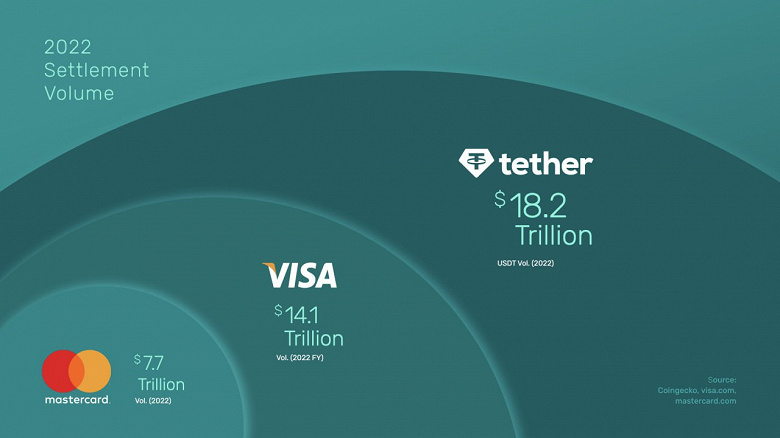 The high volume of Tether transactions may indicate high interest in stablecoins. Despite the challenges faced by the crypto industry, stable cryptocurrencies have felt especially confident in those countries where the current economic situation has placed the national fiat currency at a disadvantage.
Tether is the largest stablecoin issuer in the cryptocurrency market. USDT, a centralized stablecoin pegged to the US dollar, ranks third in the overall ranking of cryptocurrencies with a capitalization of $66.4 billion.
Although USDT remains the number one stablecoin in the world, USDC and BUSD are actively catching up. For comparison, the market value of Tether during the reporting period decreased from a peak of $83.13 billion to $65.31 billion, while USDC capitalization rose to $56 billion.