Cruise season is underway, and Vancouver, British Columbia, expects 1.2 million cruise passengers to visit in 2023. However, Destination Vancouver's research shows that about 400,000 cruisers will pass through without staying a single night, while two-thirds will remain for an average of two nights. 
Anxious cruisers would change their plans if they knew all Vancouver offers.
Port City for Exotic Destinations
The beautiful city has been a home port for Alaska cruises for over three decades. Cruise ships provide dream trips through Alaska's Inside Passage, including surreal experiences like Glacier Bay National Park and Preserve.
Travelers can also enjoy voyages to exciting destinations like Hawaii, the Panama Canal, and Asia. Sailings along the Pacific Coast allow travelers to explore California's iconic cities, including San Francisco and Los Angeles.
`
With such exotic locations, it is understandable that guests are excited to start their voyage. However, Vancouver offers excellent natural and city attractions to enhance that dream vacation further. Natalia Welsh, Destination Vancouver Specialist, External Relations, says, "We hear so often from cruise passengers who do not plan time in Vancouver that they had no idea there was so much to do and see here!"
A City Surrounded by Natural Beauty
Vancouver is a treasure trove of sights, striking a rare balance between nature and manufactured beauty. Seaplanes take off and gently glide into the tranquil, blue waters. Seabirds peacefully fly overhead in search of a meal. Lush forests and prominent mountains on the horizon back a modern, proud city skyline.
TIME Magazine named Vancouver on its list of the World's Greatest Places of 2023 and noted its natural beauty and eclectic cuisine. Welsh says, "Vancouver is a metropolitan city situated in nature. Located in a temperate rainforest with easy access to forests, beaches, and the ocean." 
Vancouver is more than a gateway city. It offers unique neighborhoods to explore, mountains to climb and ski, forests to hike, and the waters of the Pacific to paddle. With alluring natural landscapes and a landmark green suspension bridge, the Lions Gate Bridge, the city is a popular filming location. 
City and Natural Attractions To Explore
Between its wide array of city and natural attractions, recreation and entertainment options abound. Guests seeking tranquility will find it in a fragrant forest of Douglas firs and hemlocks along the North Shore.
Thrillseekers can cross the 450 feet long, 230 feet high Capilano Suspension Bridge. For something in the middle, visitors can ride the SeaBus, a passenger ferry, to the Shipyards. It is a bustling neighborhood with an alluring waterfront view and places to shop, play, and eat. 
Vancouver has a thriving arts, theater, and music scene for those seeking culture or entertainment. The city boasts a diverse and delicious food scene where you can find anything from mom-and-pop shops to fine dining in a Michelin-starred restaurant. It has a stellar reputation for sushi and seafood.
Vancouver has miles of bikeways and greenways, making bicycling an excellent way to explore. The Seawall, Vancouver's iconic greenway, wraps around the city, delivering breathtaking views and access to essential attractions like Stanley Park, Granville Island, and Kitsilano Beach.
Island Hopping
Many small islands sit offshore of Vancouver. Accordingly, island hopping is popular among residents who seek to escape city life for a weekend. Visitors can enjoy the experience as well. BC Ferries provide transportation so you can sit back and enjoy the view.
Bowen Island, for example, is a small island with a laid-back vibe, friendly locals, tasty food, and refreshing drinks. You can hike the island's forested trails and take a sea kayaking adventure. Some kayakers experience close encounters with seals and sea lions. Occasionally, people spot orcas. Suddenly, the hustle and bustle of city life feels miles away.
Urban Forest Retreat
The city offers many accommodations within a short drive of the Port of Vancouver. Guests seeking a unique experience can stay at the DOUGLAS, Autograph Collection (the DOUGLAS), a boutique luxury resort that pays homage to the Douglas fir.
With dimly lit halls, log cabin-like door frames, and ceilings painted to resemble a forest canopy, the DOUGLAS feels like a forest retreat. It provides easy access to the city and natural attractions, making it a perfect urban base camp for visitors.
Housed in Parq Vancouver on the outskirts of Yaletown, guests can access many resort amenities, including a world-class casino, spa, and 24-hour fitness center. A stylish lobby lounge serving innovative cocktails leads to a 30,000-square-foot rooftop park with stunning vistas of the surrounding mountains just beyond the cityscape. The urban park comprises lovely flowers, native pines, and soothing water features, an oasis in the city's heart.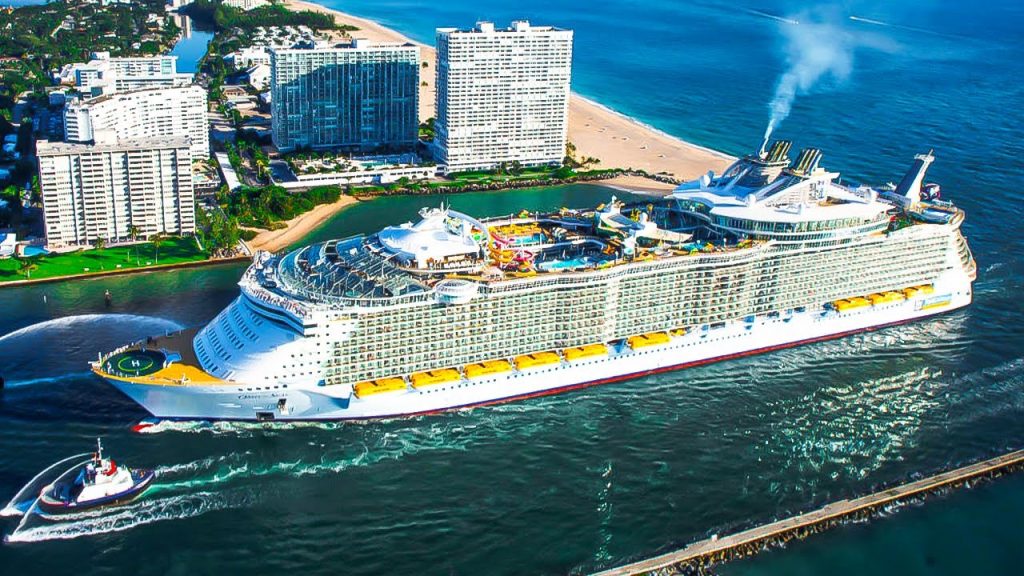 Guests have two excellent dining options. The Victor specializes in specialty steaks and elevated sushi dishes, while Honey Salt features delicious farm-to-table cuisine from locally sourced ingredients.
Plan Time To Stay in Vancouver
Vancouver is an excellent place to board or disembark a cruise ship. The Port of Vancouver won "Best North American Home Port" in Cruise Critic's 2022 Editors' Picks Awards for its breathtaking vistas, proximity to Alaska's Inside Passage, and location in the heart of downtown. 
Vancouver may be a gateway city, but you can wait to pass through the gate. The stunning views and vibrant downtown scene are precisely why you should stay in one of the world's greatest places.