There is a dual camera, Android 12 and 4 GB of RAM
In India, the budget smartphone Samsung Galaxy M04 is officially presented. It's one of the most affordable Samsung phones out there today, at just $105.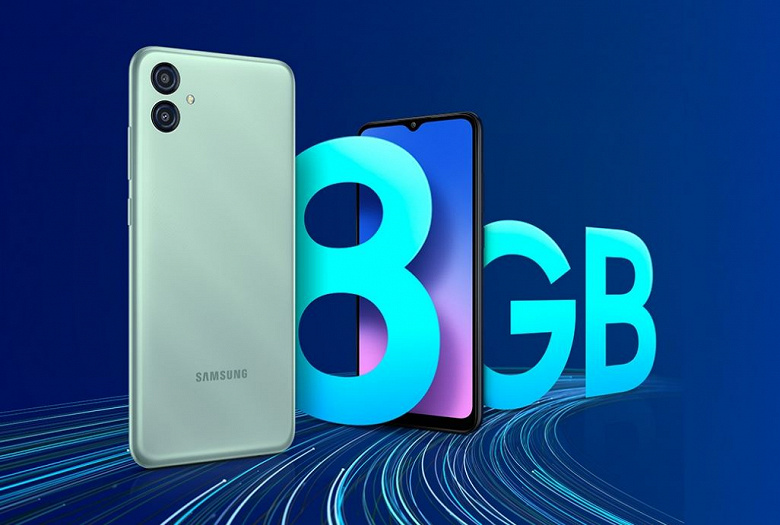 The device received a PLS screen with a diagonal of 6.5 inches and a resolution of 1600 x 720 pixels. The front camera is with a 5-megapixel sensor, the main one is with sensors with a resolution of 13 and 2 megapixels.
The Galaxy M04 is based on a MediaTek Helio P35 SoC paired with 4GB of RAM and 128GB of storage. If necessary, the RAM can be expanded up to 4 GB by creating a virtual partition in the flash memory. The phone runs Android 12 and is guaranteed to get Android 14.
The battery capacity was 5000 mAh, but there is no fast charging (maximum 10 W). There is no fingerprint scanner either. But there are two slots for SIM cards, a USB-C port and a standard 3.5 mm headphone jack.