In India, the price remained at the same level
The Google Pixel 7a smartphone will be presented in a few hours at Google I / O, but the Indian marketplace Flipkart has already published promotional materials.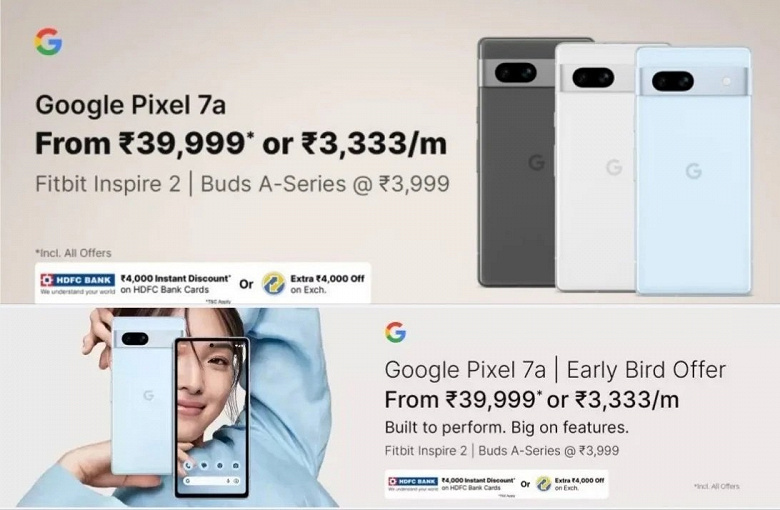 In this case, we are interested in the price equal to 44,000 rupees. There are various bonuses up to 4000 rupees, but it doesn't matter now. Rs 44,000 is about $535. But the important thing is that this is the same price that the Pixel 6a launched in India.
Will the Pixel 7a better than Pixel 6a in every way, but it won't cost more? 
This may mean that in other regions the novelty will not rise in price either, that is, in the USA, the novelty will be asking for $450, and in Europe the price will be 460 euros. Of course, while this is just an assumption, however, the fact that the Pixel 7a can already be bought from unofficial sellers at a price of $ 470 speaks in favor of it .  
At the same time, we recall that the Pixel 7a is better than its predecessor in literally everything. It has a 90Hz screen, a new platform, wireless charging, new cameras, and a bigger battery.  
`