In China
Yeston has unveiled one of the most unusually designed RTX 4060 graphics cards. A model called the RTX 4060 Cute Pet Mini-ITX, as you can see in the photo, received the image of the company's mascot and ears around the fan hole.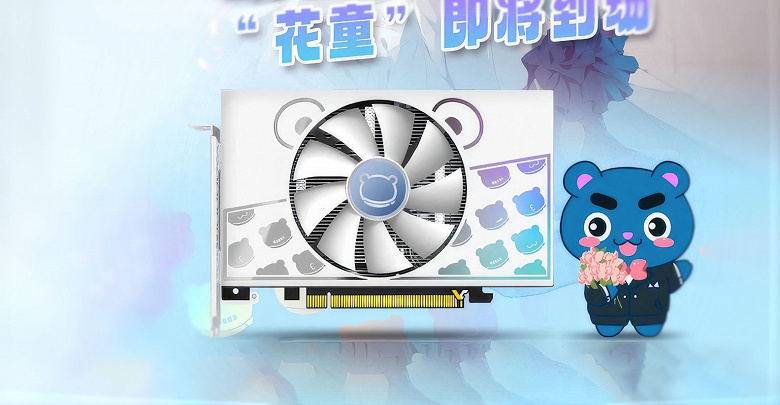 In addition, the CO casing is painted white, and the card itself is very compact. Technically, there are no revelations, of course, no. The card does not appear to be factory overclocked. Ports include HDMI and three DisplayPorts. 
Yeston RTX 4060 Cute Pet Mini-ITX Presented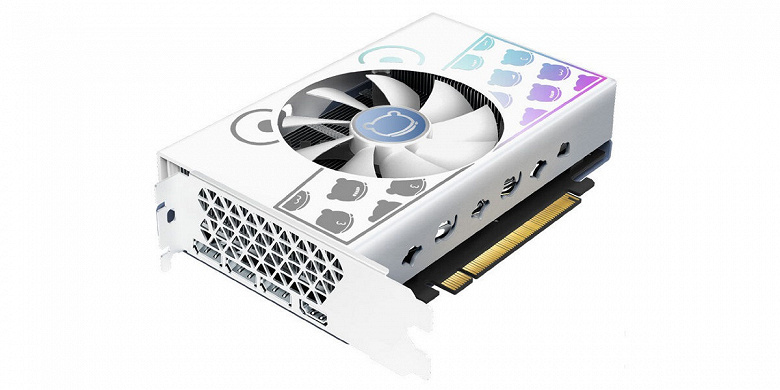 Recall that the RTX 4060, according to yesterday's reviews , performs at the level of the Radeon RX 7600 and is slightly behind the RTX 3060 Ti. At the same time, the first is cheaper, and the second, although more expensive, is still more profitable. However, DLSS 3 with frame generation changes everything very much .