IGDC Sessions: AI, Web3, and Gaming Career Opportunities
Last year's edition of IGDC drew over 4,000 attendees who shared their insights and expertise with the audience.
The much-anticipated India Game Developers Conference (IGDC) is just around the corner, set to kick off on November 2 at the prestigious Hyderabad International Convention Centre (HICC) in Hyderabad. This conference, often touted as South Asia's premier developer event, is all set to draw game developers from across the globe. With over 4,000 enthusiastic participants and a lineup of 150 distinguished speakers, IGDC 2023 promises an extensive program featuring more than 100 engaging sessions.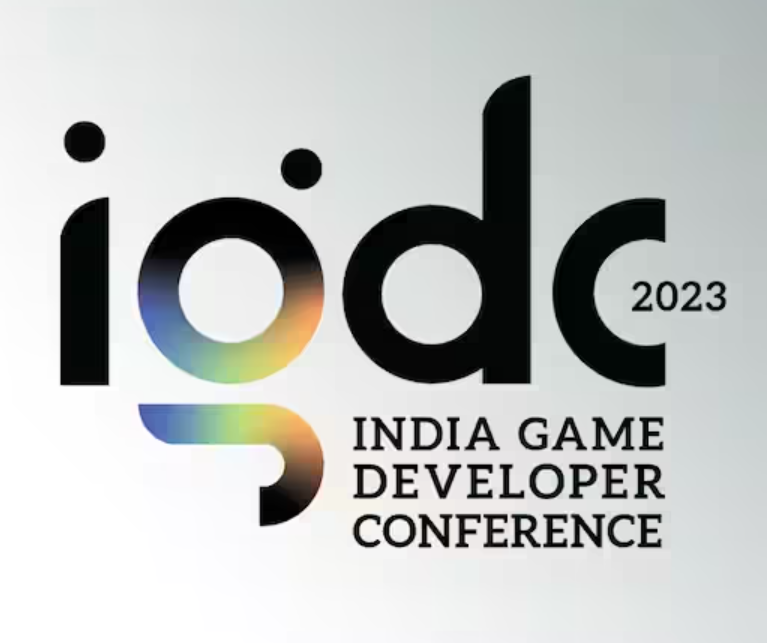 IGDC 2023 is gearing up to be a hub of knowledge and innovation, covering various topics. Attendees can expect sessions on artificial intelligence (AI), the intriguing world of Web3, the finer aspects of art and design, cutting-edge technology, game production insights, and valuable career opportunities within the gaming industry. Even more exciting is the participation of leading tech giants like Unreal, Unity, Google, and others, who will contribute their expertise in dedicated sessions.
Last year's edition of IGDC saw an impressive turnout, with over 4,000 attendees sharing their valuable insights and expertise with the audience. It's no surprise considering that India is emerging as one of the fastest-growing gaming markets globally, with projections indicating it's on track to reach a staggering $1.6 billion by 2027. With a 5-year CAGR of 17.2%, according to data from Niko Partners, India's gaming industry is booming, making IGDC 2023 an event not to be missed for artists and developers alike.
Now, let's take a sneak peek at some of the key panel discussions and presentations scheduled for IGDC 2023:
Aside from the core program, IGDC 2023 plans to host exclusive sessions in partnership with key players in the industry. These sessions include Unreal Developer Day, Xbox Discovery Day, Unity Dev, and Google Dev, offering attendees a unique opportunity to dive deep into critical aspects of game development.
`
The event's scope goes beyond the core sessions, as it's set to host various Round Tables. These will facilitate productive discussions among representatives from the gaming industry, government bodies, academia, and policymakers. These discussions are made possible by prominent industry organizations like Invest India, Start-up India, AIGDF, Primus Partners, MESC, and the Consortium of Game Developers.
The kickoff for IGDC 2023 is nothing short of spectacular, as it starts with the launch of the 'Lumikai State of India Gaming Report FY23.' Day 1 also features an intriguing panel discussion titled "Analyzing Excellence: Iconic Games vs Their Overlooked Rivals." This discussion will delve into the factors contributing to the success of certain games and the lessons that can be drawn from their lesser-known counterparts.
Day 1 continues with a panel discussion titled "What Makes Some Games Great? An Analysis of Iconic Games Versus Their Forgotten Competition." The panel includes esteemed individuals like Mike Fischer from the University of Southern California, Mark Stanley of Games for Change, and Dave Yonamine from MobilityWare. Following this, Vivek Ramachandran of Matrix Partners provides insights on "Building a VC-Backable Gaming Business from India," followed by additional panel discussions on "Building from India to the World" and "The India Gaming Market Status Quo."
On Day 2, the excitement continues with Amit Khanduja from Reliance Games discussing "Playing for the Planet: How Video Games Can Deliver for People and The Environment." This is followed by the first-panel discussion of the day, "Predictions 2024," featuring Sean (Hyunil) Sohn from Krafton India, Kadri Harma of Sisu Ventures, Jeff Strain from Prytania Media/Dawon Games, Justin Swart from Bitkraft Ventures, and Saumya Singh Rathore from Winzo. Abhishek Malpani from Funcel then shares insights on "Making a Hit Game in These Uncertain Times," followed by a panel discussion on "Player Compensation: A Market Correction?" led by Manoj Kasyap from VLT Esports, Akhil Kavuturu of Marcos Gaming, Rohit Jagasia from Revenant Esports, and Parth Chadha from Stan.
Moving on to Day 3, a panel discussion titled "India's Obsession with Shooters: What's the Fad About?" takes center stage, featuring Mayur Bhimjiyani from Hypernova Interactive, Jwalant Gangwar of Super Gaming, Shantanu Tonpe from Uniplay Digital, and Ojas Vipat of Mayhem Studios. Following this, there will be a brief presentation on "Is AI Going to Take Your Jobs?" by Taewon Yun from Super Evil Megacorp and Mark Stanley from Games for Change. The final panel discussion focuses on the "Rise of Grassroot Esports in India," with insights from Kunwarbir Singh of Lenovo India, Biren Sharma, an Esports Caster, and Aviroop Mandal from Futuresmith.
As the countdown to IGDC 2023 begins, it's evident that this event is set to be a powerhouse of insights, knowledge-sharing, and networking opportunities for game developers and enthusiasts. Stay tuned for the latest updates and highlights from this exciting gathering of gaming minds. We'll be here to bring you all the news and developments from IGDC 2023, so be sure to follow us for comprehensive coverage of this premier developer event.