The video was made by a product of the Google Home line
The iPhone 4 caught fire while charging in the kitchen and it was caught on video. No one was hurt and the fire went out, while the whole family was asleep.
Brian and Jennifer Leisgang from Ohio shared the details of what happened. They said that the video was made by a product of the Google Home line.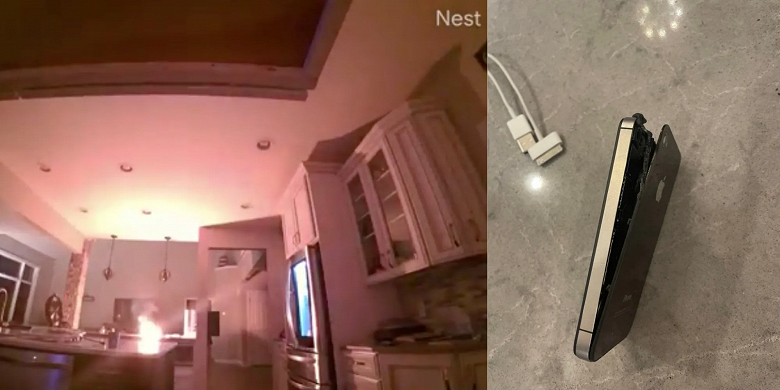 We were very lucky that we escaped the house fire. Our kids were charging our old iPhone 4 with an Apple charger last night and it exploded and caught fire in our kitchen while we were sleeping. Fortunately, we just cleared the table yesterday, because there are [usually] a lot of school textbooks and newspapers. This morning we found a burnt phone and black soot on the table.
Lithium-ion batteries are widely used in electronics and it is rare for batteries to ignite, but sometimes rechargeable batteries overheat and ignite.
The 12-year-old iPhone could have been equipped with a different battery, or it could have run on a charger most of the time. There are no details on this.