You can use old cables from other smartphones
Apple still did not limit the capabilities of the USB-C interface to non-original cables. The Arstechnica resource reports that the new iPhone 15 is fully compatible with any USB-C cables.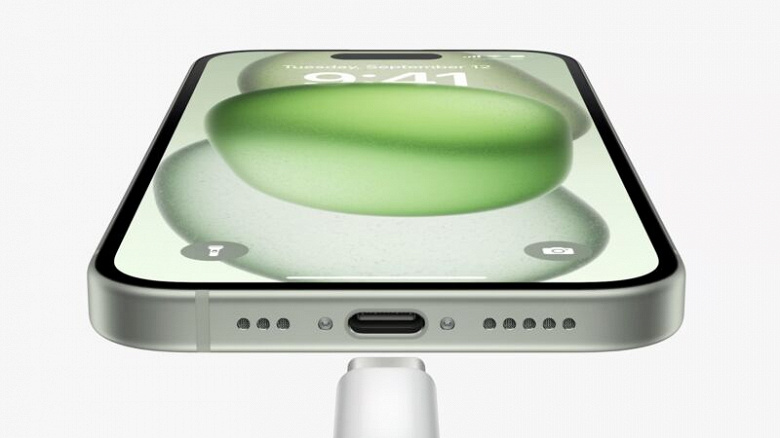 Is Apple scared of the European Union?
Let's remember that there were previously rumors that Apple could limit the data transfer speed and charging power on the iPhone 15 when using uncertified cables. It got to the point that the European Union officially stated that if Apple did this, it would mean a violation of EU law. For this reason or some other reason, Apple did not introduce any restrictions.
Of course, except for the fact that the iPhone 15 and 15 Plus are initially equipped with a USB 2.0 interface and the cable will not help here, and for the iPhone 15 Pro and 15 Pro Max, although they are equipped with a USB 3.0 interface, the included cable complies only with USB 2.0 specifications. Apple itself currently only offers a Thunderbolt 4 cable for $70, but now you can be sure that regular USB-C from other smartphones will also work.