And since the beginning of the year, KamAZ has sold 1,000 fifth-generation trucks
KamAZ shared statistics on the production and sales of flagship trucks: according to the company's press service, 1,000 KamAZ-54901 tractors were sold from January 1 to May 10 this year. This number includes all models – both assembled from stocks of imported components, and imported ones.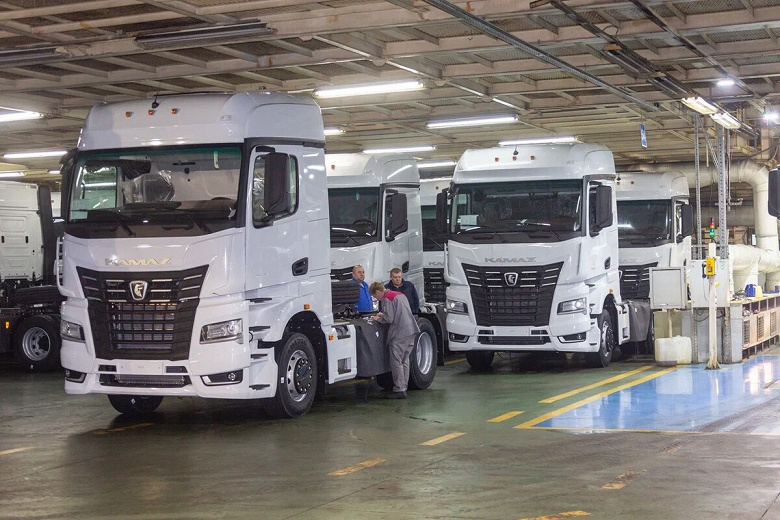 The company noted that now 30 trucks of the flagship K5 model are produced daily in the "sanction-resistant" version. Such KamAZ-54901 were put into production in February of this year, the degree of localization is 70-80%, and imported components are mainly Chinese.
It also became known that the anti-sanction KamAZ-54901 began to be delivered to Belarus: the first tractor has already been shipped to the owner. The official dealer of KamAZ in Belarus said that the trucks are in stock, the price is 9.75 million Russian rubles. Trucks are stored on the territory of the manufacturing plant, and their delivery to Belarus takes up to 1.5 weeks.