During the test, the battery was charged from 11% to 71% in 15 minutes
The first Tesla vehicle equipped with a BYD Blade lithium iron phosphate battery rolled off the assembly line in Berlin, Germany. We are talking about Model Y, which demonstrated an amazing charging speed.
The history of the relationship between BYD and Tesla has always been shrouded in mystery, while there was no official confirmation that they could cooperate in any way. The fact is that Tesla and BYD are the two largest companies in the electric car market, and they compete with each other. The fact that BYD has become a supplier to Tesla will strengthen its position in the global market.
the first Tesla with a BYD Blade battery has the highest charging speed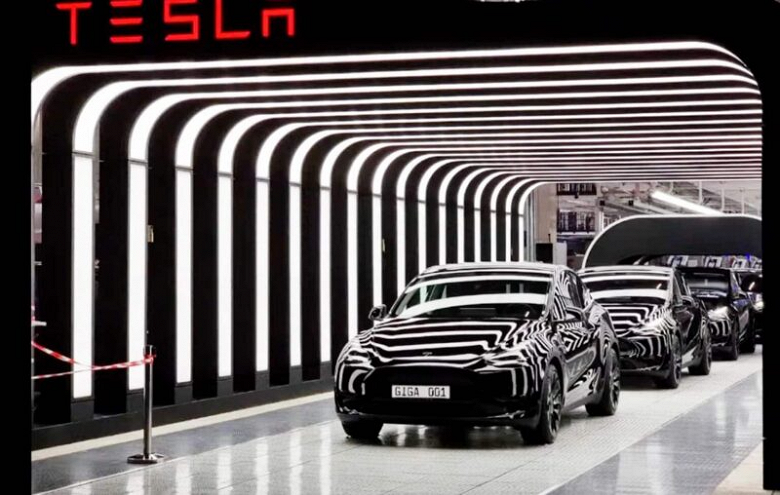 According to German media reports, the first Tesla Model Y with a BYD battery rolled off the assembly line at the Tesla plant in Berlin on May 20, 16 days after the start of production became known. However, this is not a production model, but a prototype. This is an entry-level car with a 55 kWh battery and a range of 440 km. By comparison, the entry-level Model Y in China uses a 60 kWh CATL battery and has a range of 455 km.
The prototype has already been tested: it turned out that the Tesla Model Y with a BYD battery can support a charging power of 170 kW. It managed to charge from 11% to 71% in 15 minutes. The source adds that the battery from CATL can only charge so quickly in the first stage, after which the power drops rapidly. With a BYD battery, the charging power drops only after 50%.
`