The Power-Packed Moto G 5G: A Comprehensive Look at Its Specs
The demand for 5G smartphones is growing rapidly as users seek faster and more reliable connectivity. In this regard, the Moto G 5G stands out as a powerful contender in the market. This article will provide a comprehensive overview of the Moto G 5G, focusing on its key specifications and features. By structuring the content using the MECE (Mutually Exclusive, Collectively Exhaustive) framework, we aim to present the information in a clear and organized manner.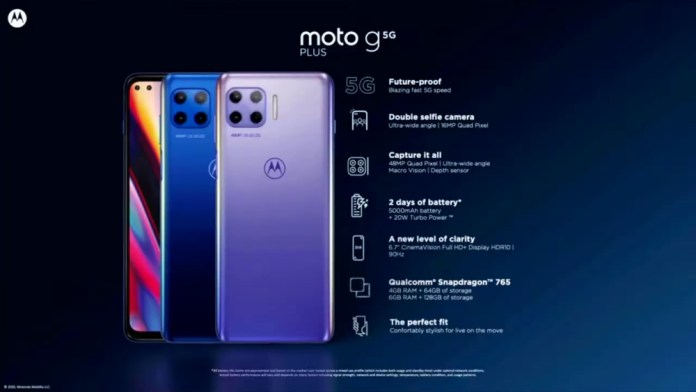 Design and Display
The Moto G 5G boasts a sleek and ergonomic design that is both visually appealing and comfortable to hold. Its slim profile and carefully crafted curves make it a pleasure to use.
When it comes to the display, the Moto G 5G does not disappoint. It features a large 6.7-inch display with a Full HD+ resolution, providing crisp and vibrant visuals. The display technology used ensures excellent color reproduction and wide viewing angles.
Additionally, the Moto G 5G incorporates unique design elements such as a water-repellent coating, which enhances the overall user experience by protecting the device from accidental spills or light rain.
`
Performance and Processing Power
Under the hood, the Moto G 5G is equipped with a powerful processor and chipset that deliver seamless performance. The Qualcomm Snapdragon 750G ensures smooth multitasking and efficient handling of resource-intensive tasks.
With 6GB or 8GB of RAM, the Moto G 5G provides ample memory for running multiple apps simultaneously without any lag. Moreover, the 128GB storage option allows users to store a large amount of data, including apps, photos, and videos.
For enhanced graphics performance, the Moto G 5G incorporates a capable GPU, which ensures smooth rendering of graphics-intensive games and multimedia applications.
5G Connectivity and Network Capabilities
5G connectivity is a game-changer in the smartphone industry, offering significantly faster download and upload speeds, lower latency, and improved network capacity. The Moto G 5G is at the forefront of this revolution.
With support for multiple 5G bands, including n1, n3, n5, n7, n8, n28, n38, n41, n66, n77, and n78, the Moto G 5G ensures compatibility with various 5G networks. It delivers blazing-fast network speeds, allowing users to stream high-definition content, download large files, and enjoy lag-free online gaming.
Furthermore, the Moto G 5G incorporates advanced network features such as carrier aggregation and beamforming, which optimize network performance and ensure a stable and reliable connection.
Camera and Imaging Capabilities
The Moto G 5G is equipped with an impressive camera setup that allows users to capture stunning photos and videos. It features a 48MP primary lens, an 8MP ultra-wide lens, and a 2MP depth sensor.
The primary lens with a wide aperture of f/1.7 and large pixel size ensures excellent low-light performance and sharp details in daylight. The ultra-wide lens provides a wider field of view, perfect for capturing expansive landscapes or group photos. The depth sensor enables the Moto G 5G to capture stunning bokeh effects, blurring the background and highlighting the subject.
Additionally, the Moto G 5G offers various camera features, including a dedicated night mode for capturing clear and bright photos in low-light conditions, AI enhancements for optimizing settings based on the scene, and the ability to record videos in 4K resolution.
Battery Life and Charging
The Moto G 5G is powered by a 5000mAh battery, which provides ample endurance for a full day of usage. Additionally, the device incorporates power optimization features such as adaptive battery and battery saver mode, which intelligently manage power consumption to maximize battery life.
When it comes to charging, the Moto G 5G supports fast charging, allowing users to quickly recharge their devices. With the included 20W TurboPower Charger, the Moto G 5G can be charged up to 50% in just 30 minutes, ensuring minimal downtime.
Software and User Experience
The Moto G 5G runs on the latest version of Android, providing a clean and user-friendly interface. It offers a near-stock Android experience with minimal bloatware, allowing users to enjoy a fast and efficient user experience.
Additionally, the Moto G 5G comes with a range of useful features and customization options. Users can personalize their devices with various themes, wallpapers, and icon packs. The device also supports gesture navigation for seamless and intuitive navigation.
Moto Actions, a set of intuitive gestures and shortcuts, further enhance the user experience. Users can perform actions such as shaking the device to activate the flashlight, twisting the device to launch the camera, or placing the device face down to silence incoming calls.
Additional Features and Connectivity Options
In addition to its impressive specifications, the Moto G 5G offers a range of additional features that further enhance its appeal. It comes with a 3.5mm headphone jack, allowing users to connect their favorite wired headphones without the need for adapters.
The device also supports expandable storage via a microSD card slot, providing users with the option to increase the storage capacity further.
When it comes to connectivity, the Moto G 5G supports Bluetooth 5.1 for seamless wireless connections with compatible devices. It also features NFC, enabling convenient contactless payments and easy pairing with compatible accessories.
Furthermore, the Moto G 5G incorporates stereo speakers for immersive audio experiences. Whether you're watching movies, playing games, or listening to music, the stereo speakers deliver rich and dynamic sound.
Frequently Asked Questions
Is the Moto G 5G compatible with 5G networks?
Yes, the Moto G 5G supports multiple 5G bands, ensuring compatibility with various 5G networks.
How is the camera performance of the Moto G 5G?
The Moto G 5G features an impressive camera setup that captures stunning photos and videos with its 48MP primary lens, 8MP ultra-wide lens, and 2MP depth sensor.
Will the Moto G 5G receive software updates in the future?
Yes, Motorola is committed to providing software updates to enhance the Moto G 5G's performance and security.
Conclusion:
The Moto G 5G is a power-packed smartphone that delivers on all fronts. With its sleek design, vibrant display, powerful performance, 5G connectivity, impressive camera capabilities, long-lasting battery life, and user-friendly software experience, it is a top choice for those seeking a 5G smartphone.
Whether you're a multimedia enthusiast, a mobile gamer, or someone who relies on fast and reliable connectivity, the Moto G 5G has you covered. Consider the Moto G 5G for a future-proof smartphone experience that combines power, speed, and innovation.