The head of Moskvich said that the main task was to save work for people
The general director of Moskvich, Dmitry Pronin, said that the plant launched production almost from scratch and in less than six months, because Renault left nothing after its withdrawal from Russia.
We managed to launch production in record time – less than six months. The "legacy" that remains after Renault, to put it mildly, is no good. The former owner did not leave any technology, design documentation, or components at the plant that should ensure production. Therefore, we started the production of cars at the plant practically from scratch.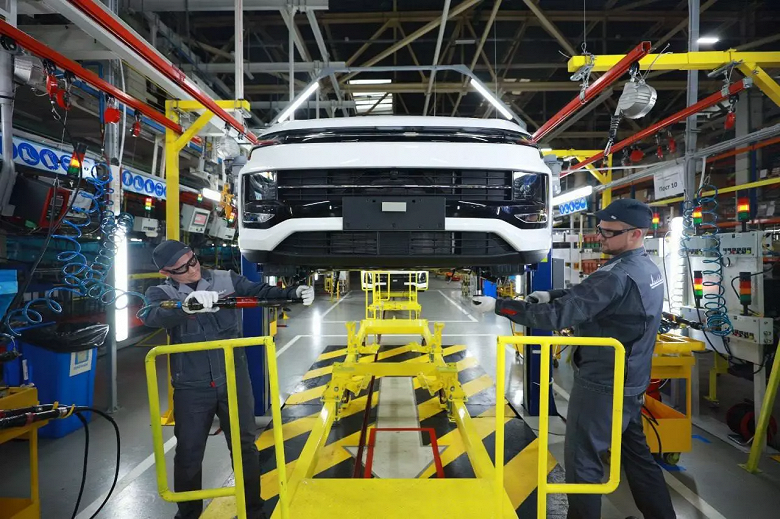 The production of "Moskvich" started from scratch
Today, the plant produces the Moskvich 3 gasoline crossover, equipped with a 1.5-liter 150-horsepower turbo engine, manual transmission or CVT, and the Moskvich 3e electric car with a 193-horsepower electric motor. They cost between 1.97 and 3.5 million rubles, respectively.
We are often told: "Yes, you yourself did nothing", "Yes, you just assemble cars". At the moment, the plant is assembling from ready-made car kits. But our main task was to keep the work of people who are employed at the plant, and start production from scratch as soon as possible. The fastest thing you can do is to run a SKD, which is exactly what we went for.
He added that they plan to increase the level of localization of assembled cars, and in 2025 the plant plans to create its own platform for electric vehicles.
`