It happened in Dmitrov
Today, September 11, in Dmitrov near Moscow, an incident occurred with the spontaneous combustion of a smartphone, as reported by the Telegram channel "Caution, Moscow".
A schoolgirl's smartphone caught fire while she was playing the multiplayer online shooter PUBG Mobile. In the published video, you can see how the girl squeezes through a narrow corridor while holding a smoking smartphone by its bookcase.
It all happened this morning at school number 8. The student's smartphone caught fire and acrid smoke began to flow through the locker room. Panic began among the children, eyewitnesses say, and they left the school – classes had just ended at that time. Witnesses say that before the smartphone began to smoke, the girl went to play PUBG, an online shooter.
A smartphone caught fire at a school near Moscow. We played PUBG on it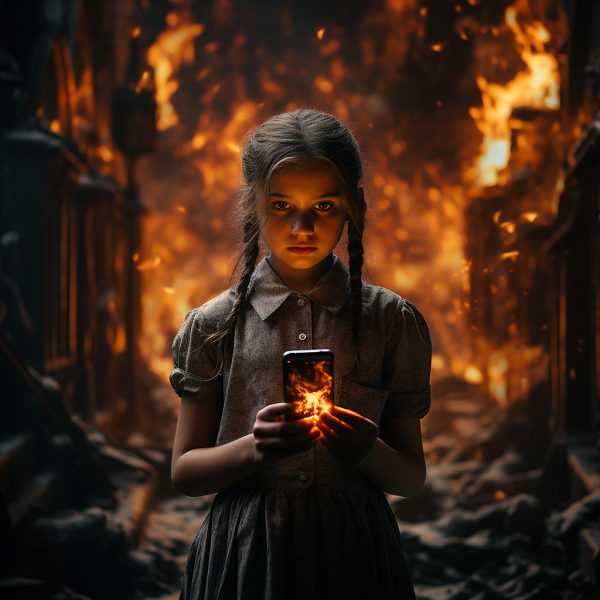 PUBG Mobile is one of the popular mobile games that runs on a wide variety of smartphones. In principle, smartphones can heat up in any game, especially in 3D shooters with rich graphics.
The smartphone model is not specified.
`