A well-known insider began to reveal interesting details
Network leaks did not promise anything to the cardinal flagship Samsung Galaxy S24 Ultra, unless you mean the top Snapdragon 8 Gen 3 SoC. It was said that the screen would not improve much, and the camera would use the current (albeit optimized) sensors. But judging by what the well-known insider Ice Universe writes, in the face of the Galaxy S24 Ultra, Samsung can present a big surprise.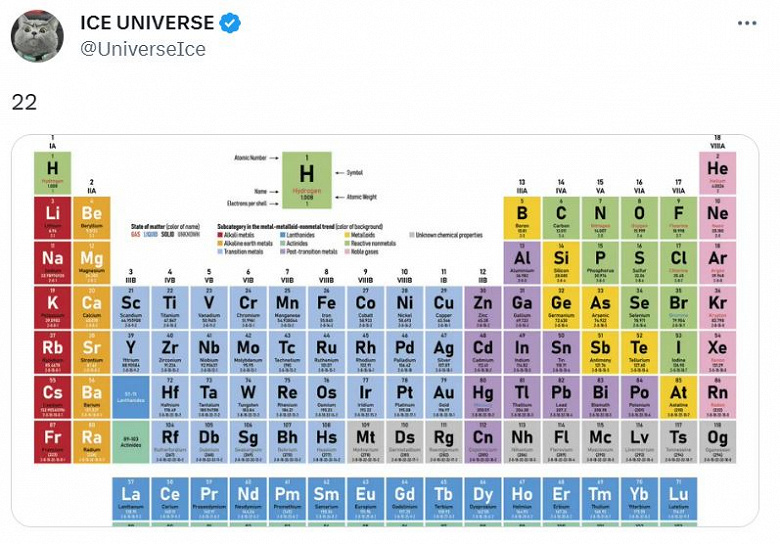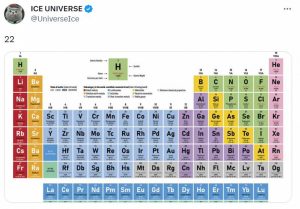 " Get new data, can't reveal yet, unexpectedly interested in S24 Ultra, it looks like there will be a lot of new things ," Ice Universe wrote on Twitter.
The Galaxy S24 Ultra could unexpectedly turn out to be a very interesting smartphone
A few hours later, an insider published an image of the periodic table and pointed to the number 22 – titanium. In the comments to this post, the situation cleared up: an insider points to a titanium case in the Samsung Galaxy S24 Ultra. And this is really a significant innovation.
Rumor has it that Apple will use the same material, titanium alloy, in the iPhone 15 Pro and iPhone 15 Pro Max. True, it is not yet clear whether the cases of the newest flagships will be entirely made of titanium, or whether they will receive a titanium frame.  
Ice Universe was the first to accurately talk about the new trend for smartphones with waterfall screens, about the notch in the iPhone X, about the new design of the iPhone 14 with a Dynamic Island cutout, and about different 200-megapixel image sensors.
`