Lot removed from auction
The prototype smartphone Google Pixel 7a appeared on eBay long before the official announcement of the device, as reported by Android Police.
The initial bid from the seller was $1,650, but the price skyrocketed to $2,550 before the smartphone was pulled from the auction.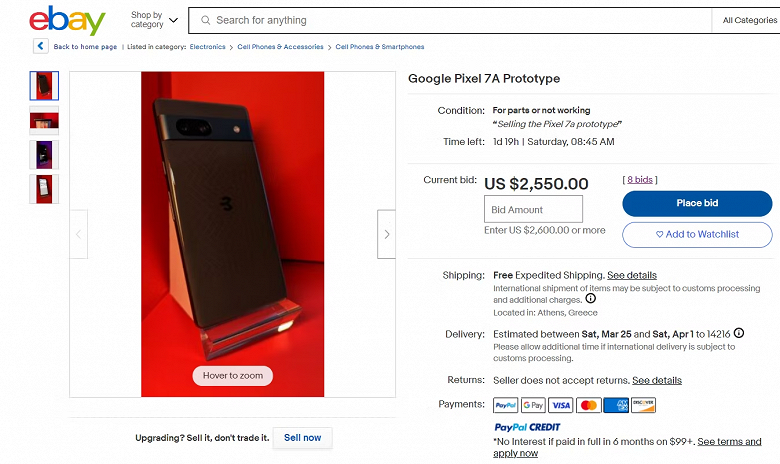 The Google Pixel 7a prototype was offered on eBay for $2,550
In the description, the seller referred to the smartphone as a "prototype" that is stuck in fastboot mode. The device is equipped with 8 GB of RAM and 128 GB of memory. Despite the lack of a SIM tray, the device was in "excellent cosmetic condition."
According to Android Police, Google initiated the withdrawal of the lot before the smartphone was sold.
Google Pixel 7a should be presented at the Google I / O 2023 conference, which is scheduled to start on May 10th.