Caviar Unveils Luxe iPhone 15 Pro Models Starting at $7,340
Following Apple's global launch of the iPhone 15 lineup, Russian luxury brand Caviar introduces its opulent "Rich Colors" collection for the iPhone 15 Pro and Pro Max. These extravagant versions, while retaining the core features of Apple's latest, come adorned with premium materials and carry a price tag to match.
Caviar's iPhone 15 Pro and Pro Max Offerings
The Ultra Gold iPhone 15 Pro begins at $8,890, reaching up to $9,890. Its Pro Max counterpart ranges from $9,670 to $10,390. The Ultra Black iPhone 15 Pro is priced between $8,060 and $9,890, while the Pro Max version spans from $8,840 to $9,560.
Three additional variants grace the lineup: the Titan Black starting at $7,410, and the Starry Night and Dark Red models, both commencing at $7,340.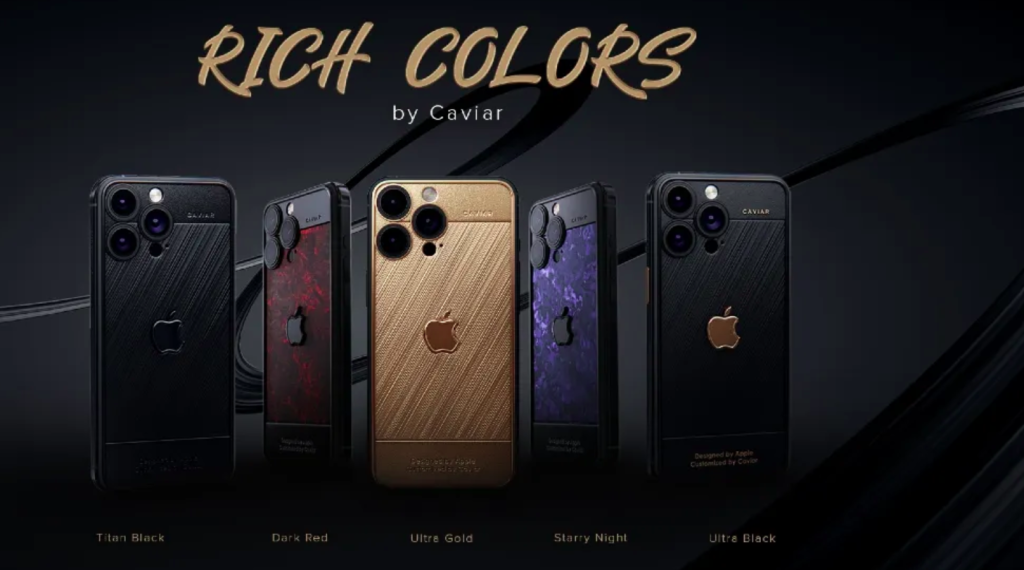 Distinguishing Features of Caviar's Collection
The Ultra Gold models boast an 18K gold chassis with a satin sheen, complemented by a 24K gold Apple emblem. The Ultra Black variant, while featuring the same golden logo, opts for an aviation titanium body with PVD coating.
Titan Black showcases a robust aviation titanium frame with a black nacre Apple insignia, courtesy of Van Cleef & Arpels. The Dark Red and Starry Night editions, though sharing the same logo, differ in chassis aesthetics. The former draws inspiration from Lamborghini's signature hue, coupled with a unique marble carbon design. The latter, reminiscent of Van Gogh's iconic "The Starry Night," employs a violet-fibered forged carbon composite.
`
Caviar has produced a limited run of 99 units for each of these five iPhone 15 Pro and Pro Max variants.