Stars Honor Mark Margolis Bryan Cranston, Bob Odenkirk & More Pay Tribute
Bryan Cranston, Bob Odenkirk and more pay a touching tribute to Breaking Bad & Better Call Saul actor Mark Margolis.
Today, the entertainment world mourns the loss of a true acting legend as beloved actor Mark Margolis passed away at the age of 83. While Margolis graced the screen in countless movies and TV shows, it is undoubtedly his portrayal of Hector Salamanca in "Breaking Bad" and "Better Call Saul" that has left an indelible mark on audiences' hearts. Following the news of his passing, many talents associated with these iconic shows have taken to social media to pay their heartfelt tributes, including Bryan Cranston and Bob Odenkirk.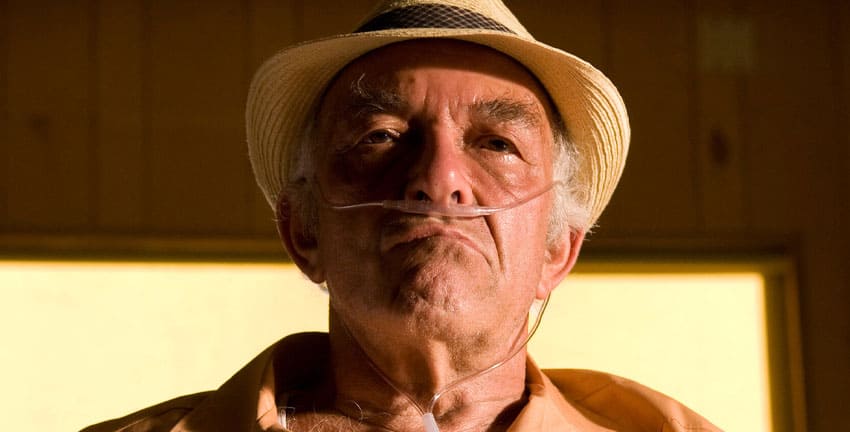 Bryan Cranston, star of "Breaking Bad," poured his emotions into an Instagram post, sharing, "I am very saddened today to learn of a friend's passing. Mark Margolis was a truly exceptional actor and an even lovelier human being. Off the set, he was fun and engaging, but on set, as Hector Salamanca, he was intimidating and frightening in the most mesmerizing way. His quiet energy hid a mischievous nature and a curious mind, and he had a special talent for sharing a good joke. I already miss him dearly. Rest now, Mark, and thank you for your friendship and the exceptional body of work you left behind."
Bob Odenkirk, renowned for his role in "Better Call Saul," added his heartfelt tribute on Twitter, emphasizing Margolis's power as a screen presence. Odenkirk fondly recalled the van rides to the set, where Margolis would lighten the mood with his jokes and comments. Odenkirk aspired to match the actor's energy and focus when the director called for action. "Thank you, Mark, and my deepest condolences to your family," Odenkirk shared. Co-creator of "Better Call Saul," Peter Gould, joined in the outpouring of grief, expressing his devastation and reminiscing about Margolis's brilliance, humor, and boundless storytelling abilities.
The official "Breaking Bad" and "Better Call Saul" Twitter accounts also joined millions of fans in paying homage to Margolis. They fondly remembered his portrayal of Hector Salamanca, a character that became unforgettable with the mere flicker of his eyes, the ringing of a bell, and few words spoken. Margolis's talent left an indelible mark on the history of television, and his presence will be deeply missed.
`
Beyond his iconic roles in "Breaking Bad" and "Better Call Saul," Mark Margolis leaves behind a rich legacy in the entertainment industry. His performances in "Scarface," "Ace Ventura: Pet Detective," "Pi," "Requiem for a Dream," "Hannibal," "The Fountain," and "Star Trek: The Next Generation" showcase his versatility as an actor. Additionally, his portrayal of Antonio Nappa on HBO's "Oz" further solidified his place in the hearts of audiences.
As we remember Mark Margolis, let us celebrate the extraordinary talent he brought to the screen and the joy he shared with those around him. Through his remarkable body of work, he leaves behind a lasting impact on the world of entertainment. Tonight, as we reflect on his contributions, many of us will undoubtedly revisit the world of "Oz" to honor the memory of a true acting legend.
In memory of Mark Margolis, may his legacy continue to inspire and entertain generations to come.